Welcome to New Life Tabernacle!
We're a brand new Apostolic Pentecostal church serving south Jacksonville.
Our Pastor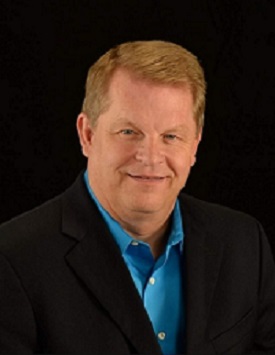 Pastor Rich Stein received a Pentecostal born again salvation experience 39 years ago while assigned to Naval Station Mayport , Florida in 1981. His ministry has encompassed a multi-state area and from all forms of evangelism has witnessed 500 or more conversions.

Upon discharge from the navy, which included decorated service on-board the USS Midway stationed in Yokosuka, Japan, Pastor Stein attended and graduated from Bible College in St. Paul, Minnesota in 1985, attaining a ThB degree with honors in Apostolic Studies. Another degree in Business Administration (Magna Cum Laude) from the University of Northwestern followed in 1992.

Rev. Stein is also the co-founder and General Manager of Stein Consulting, LLC, a software automation provider to law firms since 1995, including firms in the top 500. While assisting in a local church, he met his lovely wife Julie and they were married in 1992. He has 2 children, Austin (22) and Rebecca (24).

In 1994, Pastor Stein founded his first church in Arvada, Colorado and later started another work in Parker, Colorado in 2007. He has also overseen a daughter work congregation in Golden, Colorado. Feeling the unmistakable call of God to return to Jacksonville, Pastor Stein and his family returned to the area in late 2016, and are now starting their 3rd church-New Life Tabernacle of Jacksonville. The church serves the communities of Bartram Park, Bartram Springs, Fruit Cove & Mandarin in the south Jacksonville area.
WE OFFER THE FOLLOWING MINISTRIES:
• Leadership/Ministry Training
• Small Groups
• Drug and Alcohol Abuse Program
• Hospital Visitation
• Rescue Mission
• County Jail and Juvenile Detention Center Visitation
• Individual and Family Counseling

An ordained minister, Pastor Stein is a strong advocate of the ministry of the believer and a pastor's calling to serve his congregation and community, and wishes to extend a warm welcome to attend services at New Life Tabernacle!

Service Times:
Sunday Mornings @ 10:30 am

Location:

We will be meeting on Sunday mornings at the Ramada Inn hotel and conference center in Mandarin.

Pastor Rich Stein
Phone number:
904-810-8279 (Church)
720-260-5868 (Mobile)
Email: